---
Garage Door Installation in West Palm Beach
Many times we get calls with requests to install a previously purchased garage door. We can do that! However we also sell top brand garage doors at very low, competitive prices! There is no need to buy a garage door on your own from a retailer like Home Depot or another avenue. We not only guide you every step of the way to make sure you get the right garage door but also provide expert garage door installation so that you can rest assured its done right. Remember, living in Florida we need to make sure that you have the right garage door for the hurricane zone that you reside in. If you don't have the properly rated door then you can put yourself at risk and you will also not be installing the legally required garage door that you need. We are garage door installation professionals and will make sure you get exactly what you need.
Garage door installation is a highly specialized skill that takes training and years of experience. All of our garage door installation technicians are approved and certified in garage door service- up to today's standards in product and technology. We make sure that your garage door installation is done with a very high level of precision so that your overhead garage door can open and close literally hundreds of times without any problems. You can rest easy knowing your family will have a working, safe garage door that you no longer need to worry about. If there is ever an issue, Quality Garage Door Services of West Palm provides a 100% guarantee and will always make things right for you. We are a decades old company and will be around for many years to come. No need for an invoice, if you live in the same residence just give us a call and let us know your address. We will look you up and come out to you and fix anything that needs fixing.
We hope that you will be one of our happy, return customers and give us the opportunity to serve you today! We are garage door installation professionals!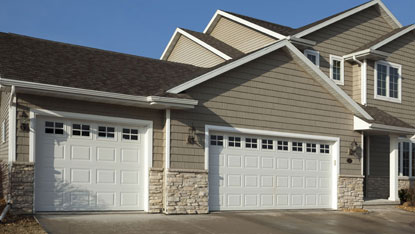 Our Services