---
Garage Door Opener Repair West Palm Beach
Have you ever been in a situation where your garage door opener stopped working? Its no fun and we know what kind of frustration results from needing fast garage door opener repair. Thankfully Quality Garage Door Services of West Palm Beach are experts when it comes to garage door opener repair. We work on every single brand, make and model of overhead garage door openers. Garage door opener repair is one of our specialties and we can work on both residential and even commercial garage door openers. We know what it takes to get you back up and running at a low, affordable price!
The garage door opener is that motor that usually hangs from the ceiling above your car. It is sometimes located on the wall if you have low ceiling clearance but that would be called a wall mounted opener or a jackshaft motor. The motor actually does not really "open" the door as much as it assists the spring. That tense, wound up torsion spring above your garage door is the thing that really lifts the door and the overhead door opener assists in bringing the door up and down. Most garage door openers are 1/2 horsepower or 1/3 horse but some can be 3/4 horsepower if you need more umph like if you have a heavy wooden door.
Garage door opener repair keeps getting more and more complex and sophisticated these days with the advent of technology and new computerized features. We at Quality Garage Door Services always keep on top of the latest technologies and know how to fix openers cheaply and effectively. We dont overcharge for parts or labor and make sure that you get the best garage door opener repair at the lowest price.
Call us today if you are in West Palm Beach and need the #1 garage door opener repair company in the local area! We are Quality Garage Door Services!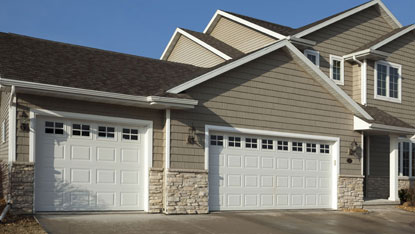 Our Services