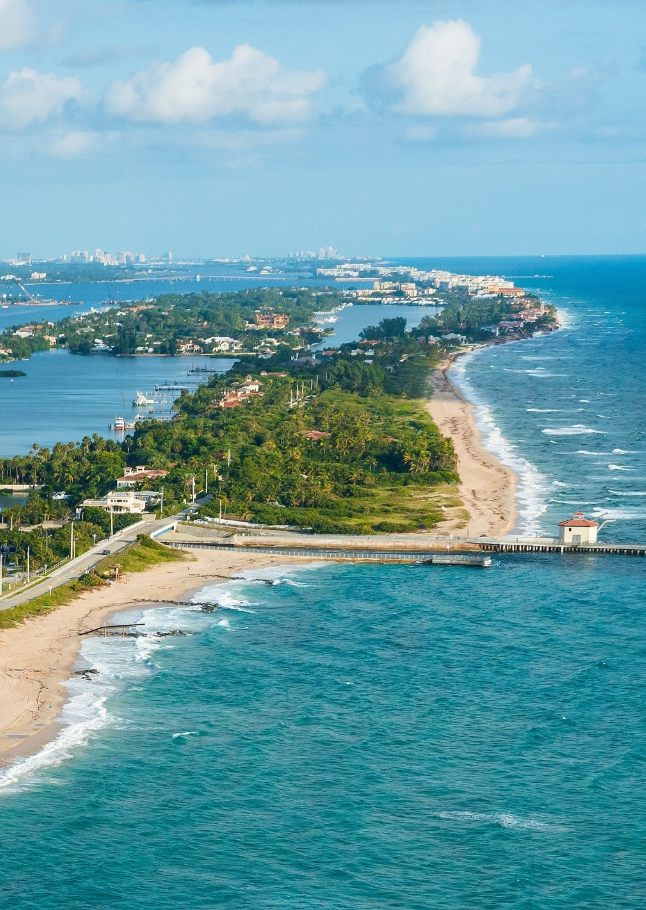 Boynton Beach, Florida
Quality provides same day garage door service in Boynton Beach! Boynton Beach is a city located in Palm Beach County, Florida. The city has a population of around 73,000 and is known for its vibrant downtown area, which features a variety of shops, restaurants, and entertainment venues. The city is also home to the Boynton Beach Mall, which offers a wide range of shopping and dining options.
Boynton Beach is a popular destination for outdoor activities, such as swimming, fishing, boating, and golfing. The city has several parks and nature preserves, including the Oceanfront Park, which offers beach access, picnic areas, and playgrounds. The city also has a number of golf courses, including the Boynton Beach Golf Course, which is a par-72, 18-hole course that has been around since the 1920s.
The city also hosts many events throughout the year, including the Boynton Beach Seafood Festival, which is a popular event that features live music, arts and crafts, and of course, a variety of seafood. The Boynton Beach Art District is another popular attraction, where you can find galleries and studios featuring local artists. Boynton Beach is also home to the Schoolhouse Children's Museum and Learning Center, which offers a variety of interactive exhibits and educational programs for children. Quality is proud to be part of the Boynton Beach community and to have served its residents and businesses for many years.
AFFORDABLE GARAGE DOOR REPAIR NEAR ME
Family owned, Local Small business
Honest, Friendly, Helpful, Fair Priced
Prompt, Professional, Clean
We Fix Broken Springs Fast and Professionally
Broken Spring? Give Us a Ring!
Top Quality Work at Low, Affordable Prices
New Garage Doors, Openers and Repairs
Local Services in Boynton Beach, Florida
Electricians
Suncoast Electric and Air
3010 SW 14th Pl #13, Boynton Beach, FL 33426
(561) 903-7700
suncoastelectricandair.com
Bosco Electric Inc
3200 S Congress Ave #200, Boynton Beach, FL 33426
(561) 732-0515
boscoelectric.com
Heating & Air Conditioning, HVAC
Cool Air Services, Inc.
2453 Quantum Blvd, Boynton Beach, FL 33426
(772) 758-2258
coolairservices.com
All Time Air Conditioning
2940 NW Commerce Park Dr #12, Boynton Beach, FL 33426
(561) 777-9888
alltimeairconditioning.com
Home Remodeling
Platinum Sand Construction
1060 E Gateway Blvd #101, Boynton Beach, FL 33426
(561) 299-4000
platinumsandconstruction.com
Villa's Construction and Remodeling Inc
7700 High Ridge Rd Suite B, Boynton Beach, FL 33426
(561) 374-2866
villasgc.com
Painting
Benchmark Painting & Carpentry of Boynton Beach
1726 Corporate Dr, Boynton Beach, FL 33426
(561) 375-6249
benchmarkpainting.com
Gustafson Painting, Inc.
716 SE 1st St suite b, Boynton Beach, FL 33435
(561) 880-3455
www.gipainters.com
Quality Garage Door Service -
West Palm Beach #1 Garage Door Company