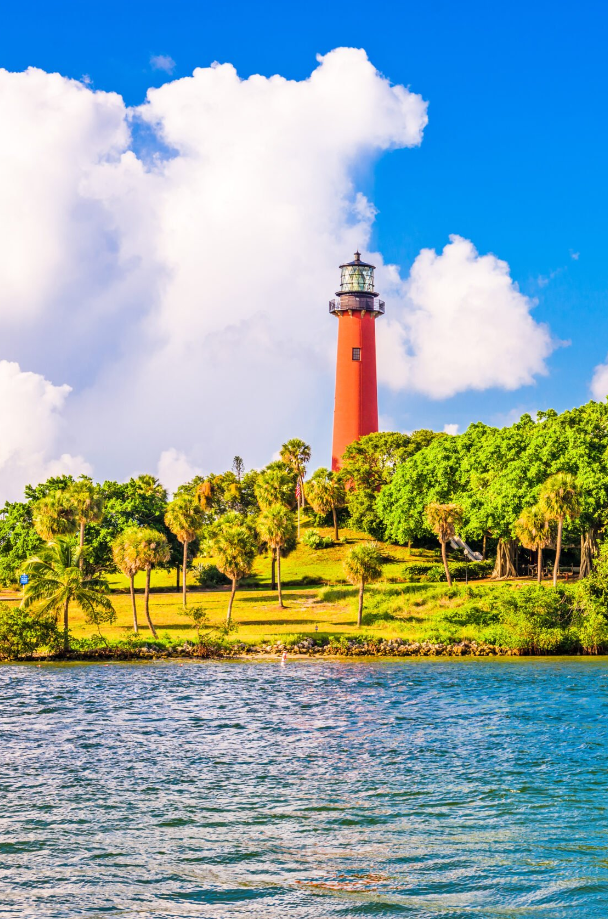 Jupiter, Florida
Are you interested in finding an honest, fair priced garage door company in Jupiter? Jupiter, Florida is a coastal town located in Palm Beach County. It is known for its beautiful beaches, parks, and outdoor activities, and has a variety of housing options, from upscale waterfront properties to more affordable single-family homes. Jupiter has a strong economy and a low unemployment rate, making it a great place for people to live and work.
Some of the positive aspects of living in Jupiter are:
The town is located near some of Florida's most beautiful beaches, such as Jupiter Beach and DuBois Park.
Jupiter has a variety of parks, including the Jupiter Inlet Lighthouse & Museum, the Jupiter Riverwalk, and the Busch Wildlife Sanctuary.
There are plenty of outdoor activities available in Jupiter such as fishing, boating, hiking, and golfing.
Jupiter is home to many good schools, both public and private, making it a great place to raise a family.
The town has a diverse population, and a variety of cultural and recreational activities, including the Maltz Jupiter Theatre, the Loxahatchee River Historical Society, and the Jupiter Community Center.
Jupiter has a low crime rate and a good quality of life. We hope that you will do what thousands of your neighbors have done and call Quality today for all of your overhead garage door related needs.
AFFORDABLE GARAGE DOOR REPAIR NEAR ME
Family owned, Local Small business
Honest, Friendly, Helpful, Fair Priced
Prompt, Professional, Clean
We Provide 5 Star, Same Day Garage Door Opener Service and Repair
Call today for the very best customer service and low prices
We deliver quality and that is why Quality is our name
Garage Doors, Openers, Remotes, Accessories, Upgrade, Repairs
Local Services in Jupiter, Florida
Electrician
R.A.J. Electric, Inc.
204 N Old Dixie Hwy, Jupiter, FL 33458
(561) 746-6984
rajelectric.com
Family Home Services - Electrical
111 Lagrange Way, Jupiter, FL 33458
(561) 677-0299
getfamilyhome.com
Heating & Air Conditioning, HVAC
Miklos Air, Inc.
231 Jupiter St, Jupiter, FL 33458
(561) 264-5138
miklosair.com
Stephen K. Denny, Inc.
406 Commerce Way, Jupiter, FL 33458
(561) 250-7415
stephenkdenny.com
Home Remodeling
Banyan Construction Group
880 Jupiter Park Dr #6, Jupiter, FL 33458
(561) 558-3454
banyanconstructiongroup.com
Bryton Construction
1312 Commerce Ln Suite 2A, Jupiter, FL 33458
(561) 277-9961
brytonconstruction.com
Pest Control
Palm Coast Pest Control
801 Maplewood Dr Suite 15, Jupiter, FL 33458
(561) 575-4005
palmcoastpestcontrol.com
Price Termite & Pest Control
840 Jupiter Park Dr STE 103, Jupiter, FL 33458
(561) 744-4333
pricetermite.com
Quality Garage Door Service -
West Palm Beach #1 Garage Door Company