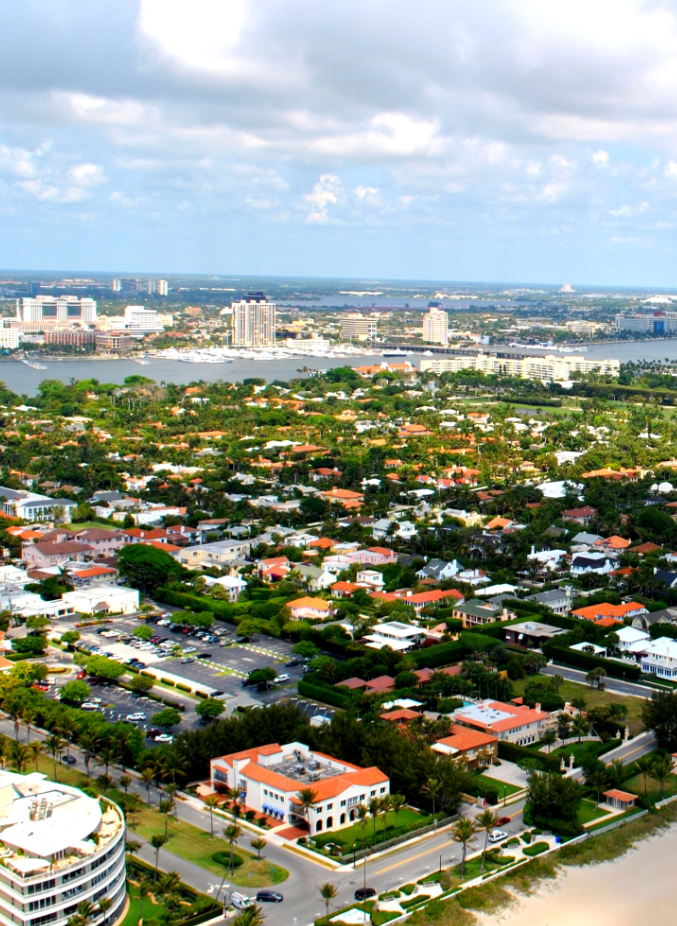 Palm Beach, Florida
Quality is proud to serve Palm beach and its residents for all their garage door related needs. Are you needing garage door service? Palm Beach is a coastal town located in Palm Beach County, Florida. It is known for its luxury resorts, high-end shopping, and beautiful beaches. The town has a population of around 8,000 and is situated on a barrier island on the Atlantic coast.
Palm Beach is famous for its high-end luxury resorts, such as the Four Seasons Resort Palm Beach, The Breakers Palm Beach, and The Brazilian Court Hotel. The town is also home to the Worth Avenue, which is an upscale shopping district that features designer boutiques, art galleries, and high-end restaurants.
The town is also home to a number of historical and cultural attractions, such as the Henry Morrison Flagler Museum, which is a grand 75-room mansion built by the industrialist Henry Morrison Flagler, who also developed the Florida East Coast Railway. The town also has a number of parks and nature preserves, such as the Phipps Ocean Park, which offers beach access and picnic areas.
Palm Beach is also known for its social scene, with many events and gatherings hosted by the residents, including the annual Palm Beach Food and Wine Festival, which features a variety of culinary events and tastings, and the Palm Beach International Boat Show, which is one of the largest in-water boat shows in the country.
Palm beach is also a popular spot for golfers, with many golf courses available to play, including the Palm Beach Par 3 Golf Course, which is an 18-hole course that is open to the public and the Palm Beach National Golf Course, which is a par-72, 18-hole course. Quality offers low cost, affordable garage door repair and we also provide high end, custom garage door solutions – and everything in-between. Please give us a call!
AFFORDABLE GARAGE DOOR REPAIR NEAR ME
Family owned, Local Small business
Honest, Friendly, Helpful, Fair Priced
Prompt, Professional, Clean
Call Quality for Beautiful, New Carriage House or Glass Garage Doors
We sell and install the latest styles of overhead garage doors
If you have a dream for your home garage door we can make it happen
New Wifi Belt drive garage door openers with Amazon delivery access
Local Services in Palm Beach, Florida
Municipal
Palm Beach Police Department
345 S County Rd, Palm Beach, FL 33480
(561) 838-5454
Palm Beach Fire Rescue Station # 98
300 N County Rd, Palm Beach, FL 33480
(561) 838-5420
Restaurants
Palm Beach Grill
340 Royal Poinciana Way #336, Palm Beach, FL 33480
(561) 835-1077
palmbeachgrill.com
BiCE Ristorante Palm Beach
313 Worth Ave, Palm Beach, FL 33480
(561) 835-1600
bice-palmbeach.com
Hotels
Four Seasons Resort Palm Beach
2800 S Ocean Blvd, Palm Beach, FL 33480
(561) 582-2800
fourseasons.com
The Breakers Palm Beach
1 S County Rd, Palm Beach, FL 33480
(561) 655-6611
thebreakers.com
Real Estate
Donohue Real Estate
240 Worth Ave Suite 208, Palm Beach, FL 33480
(561) 838-9555
donohuerealestate.com
Barry Gutknecht - Douglas Elliman Palm Beach
340 Royal Poinciana Way M302, Palm Beach, FL 33480
(561) 346-1280
www.palmbeach.property
Quality Garage Door Service -
West Palm Beach #1 Garage Door Company