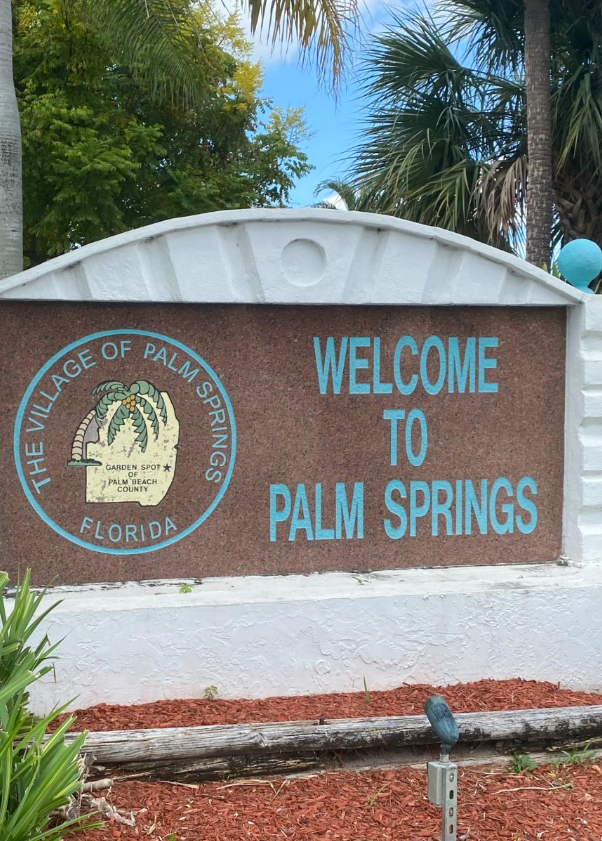 Palm Springs, Florida
Are you new to Palm Springs? Quality would love to help you with your garage door! Palm Springs, Florida is a small town located in the southern part of the state, known for its scenic beauty and outdoor recreational activities. Some popular sights in the area include:
Lake Worth Lagoon, a large body of water that offers opportunities for fishing, boating, and water sports.
Palm Beach Zoo, which features a wide variety of animals from around the world, including primates, big cats, and birds.
The Norton Museum of Art which features a vast collection of American, European and Chinese art.
CityPlace, a popular shopping and entertainment destination that features a variety of shops, restaurants, and entertainment venues.
The John D. MacArthur Beach State Park, which features a variety of outdoor activities such as hiking, fishing, and kayaking, as well as a nature center and a butterfly garden.
The Palm Springs Cultural Center, which is home to the Palm Springs International Film Festival and offers a variety of film screenings and cultural events throughout the year.
The Palm Springs Art Museum, which has a collection of contemporary and modern art, as well as traveling exhibitions.
The Palm Springs Aerial Tramway, which offers scenic rides to the top of the nearby San Jacinto Mountains.
Palm Springs is also known for its many golf courses, spas, and shopping centers, as well as its proximity to other popular South Florida destinations such as West Palm Beach and Lake Worth.
AFFORDABLE GARAGE DOOR REPAIR NEAR ME
Family owned, Local Small business
Honest, Friendly, Helpful, Fair Priced
Prompt, Professional, Clean
Repairs, Service, Sales, Electric Openers
Garage Door Problems? We service all brands of openers
Locally Owned and Operated, Licensed and Insured
Call Today for a Free Garage Door Estimate!
Local Services in Palm Springs, Florida
Municipal
Palm Springs Police Department
230 Cypress Ln, Palm Springs, FL 33461
(561) 968-8243
Palm Springs Utilities Office
226 Cypress Ln, Palm Springs, FL 33461
(561) 965-5770
villageofpalmsprings.org
Heating & Air Conditioning, HVAC
Omega Industrial Heating & Air Conditioning
436 San Mateo Dr, Palm Springs, FL 33461
(561) 609-0385
Maverick Heating & Cooling Solution's
30 Andros Rd, Palm Springs, FL 33461
(561) 562-4074
Home Remodeling
Jaime's Construction Services, Llc
420 San Mateo Dr, Palm Springs, FL 33461
(561) 248-6241
jaimesconstructionpalmbeach.com
Keaner Stone Inc.
3745 S Congress Ave Suite 2, Palm Springs, FL 33461
(561) 506-5818
keanerstoneinc.business.site
Restaurants
C.R. Chicks (Palm Springs)
1718 S Congress Ave, Palm Springs, FL 33461
(561) 966-5588
crchicks.com
Palm Springs Pizza
3087 Forest Hill Blvd, West Palm Beach, FL 33406
(561) 964-3500
pizzapalmspringsfl.com
Quality Garage Door Service -
West Palm Beach #1 Garage Door Company