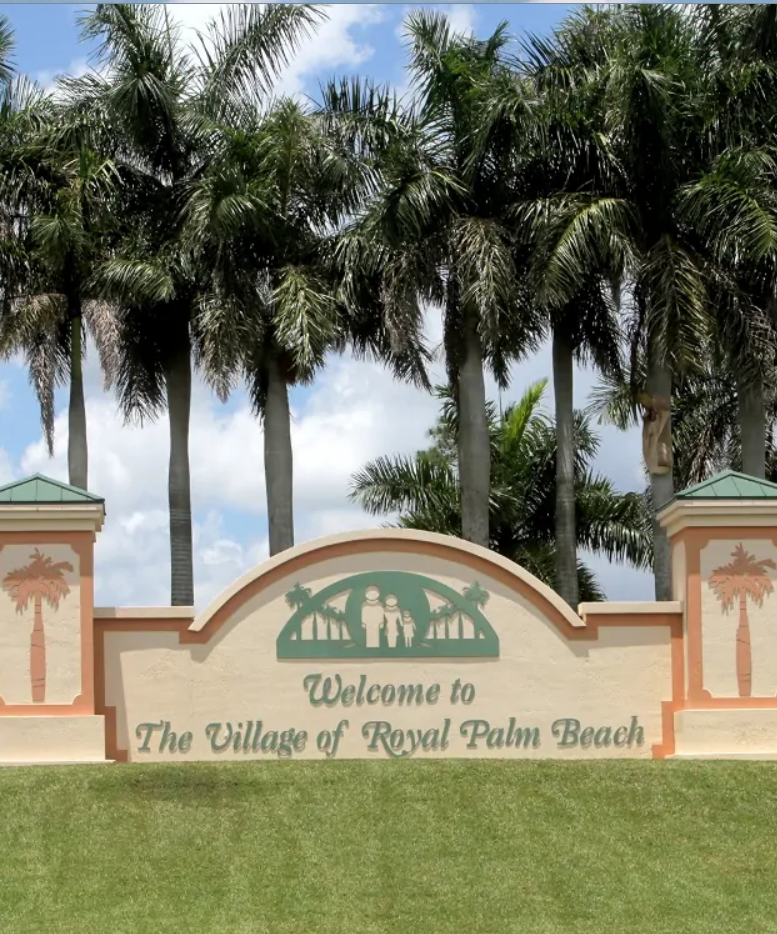 Royal Palm Beach, Florida
Are you needing a go-to garage door company in Royal Palm? Royal Palm Beach is a village located in Palm Beach County, Florida. It is considered a suburb of West Palm Beach and is known for its diverse community, well-maintained neighborhoods, and good schools. The village has many amenities, including parks, recreational facilities, and a community center. It also has a number of golf courses, shopping centers, and restaurants.
The cost of living in Royal Palm Beach is generally considered to be higher than the national average, however, it is lower than the cost of living in West Palm Beach. The housing market in Royal Palm Beach is diverse and offers a range of options, from single-family homes to townhouses and condos.
Overall, Royal Palm Beach is considered to be a safe and desirable place to live, with a good quality of life and a strong sense of community.
Here are some popular sights and activities in the area:
The Royal Palm Beach Pines Natural Area, a nature preserve with hiking trails, picnic areas, and a variety of wildlife.
The Royal Palm Beach Cultural Center, which offers a variety of cultural events and classes throughout the year.
The Royal Palm Beach Commons Park, which features sports fields, playgrounds, and a water park.
The Royal Palm Beach Green Market, which takes place on Sundays and features local vendors selling fresh produce, baked goods, and handmade crafts.
The nearby Lion Country Safari, which is a drive-through safari park with over 900 animals from around the world.
The Palm Beach Polo and Country Club, which offers polo matches and other events throughout the year.
The nearby Wellington Green Mall, which offers a variety of shopping and dining options.
In general, Royal Palm Beach is a relatively small village, but it offers a range of amenities and activities that can appeal to families, outdoor enthusiasts, and culture seekers. Call Quality if we can help and allow us to earn your business in Royal Palm.
AFFORDABLE GARAGE DOOR REPAIR NEAR ME
Family owned, Local Small business
Honest, Friendly, Helpful, Fair Priced
Prompt, Professional, Clean
Why Pay More for Garage Door Repair?
We offer low, affordable prices for all garage door service
We don't bait and switch. We offer honest, fair prices
Call today and let us assist you with your overhead garage door
Local Services in Royal Palm Beach, Florida
Electrician
Elite Sons LLC
10299 Southern Blvd #211355, Royal Palm Beach, FL 33421
(561) 247-3747
M H Electrical Services Inc
1127 Royal Palm Beach Blvd STE 205, Royal Palm Beach, FL 33411
(561) 798-5367
m-h-electrical-services-inc.business.site
Heating & Air Conditioning, HVAC
Bradley Heating & Air Conditioning, Inc.
200 Business Park Way, Royal Palm Beach, FL 33411
(561) 793-7497
bradleyair.com
Cee Dee Air Conditioning, Inc
510 Business Park Way, Royal Palm Beach, FL 33411
(561) 433-0550
ceedeeac.com
Home Remodeling
Juan C. Moreno Home Renovations, LLC
10908 Grandview Ct, Royal Palm Beach, FL 33411
(561) 541-7141
jcmorenohr.business.site
All Around The House Construction & Remodeling
1165 Royal Palm Beach Blvd, Royal Palm Beach, FL 33411
(561) 430-2766
Pest Control
Power X Pest Control
390 Business Park Way #1u, Royal Palm Beach, FL 33411
(561) 784-1427
Protective Pest Control
8211 Bama Ln Suite 2, West Palm Beach, FL 33411
(561) 791-0263
protectivepestcontrol.com
Quality Garage Door Service -
West Palm Beach #1 Garage Door Company