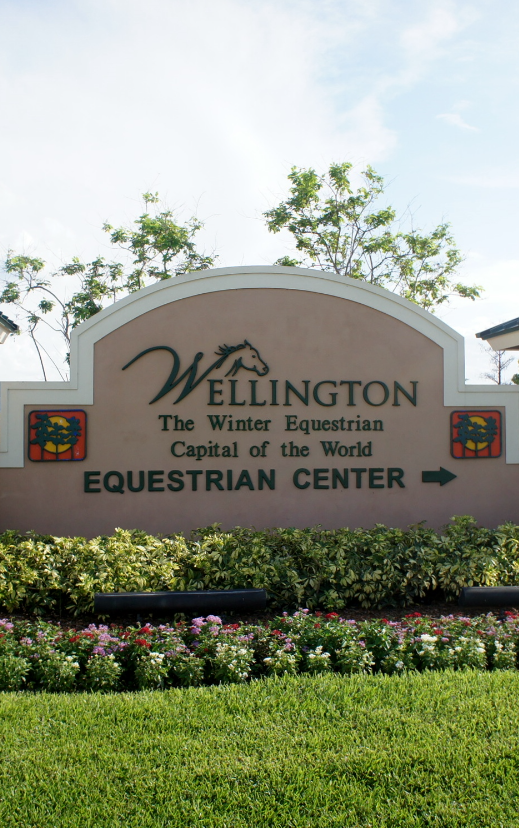 Wellington, Florida
Quality has been serving the garage door needs of Wellington for decades! Wellington is a city located in Palm Beach County, Florida. It is known for its equestrian community and its proximity to West Palm Beach. The city has a population of around 64,000 and offers a variety of amenities, parks, and recreational activities for families.
Wellington is considered a good place to raise a family by many residents, as it offers a safe and friendly environment, with a high-quality education system. The city has a number of highly-rated public schools, as well as private schools and charter schools. Additionally, the city has a number of parks and recreational areas, such as the Wellington Environmental Preserve, which offers hiking and biking trails, and the Wellington Aquatics Complex, which features a water park, pool, and other aquatic activities.
The city is also known for its equestrian community, with many equestrian facilities, events, and competitions throughout the year. This includes the International Polo Club Palm Beach, which hosts polo matches and events, and the Palm Beach International Equestrian Center, which hosts a variety of equestrian events, including the Winter Equestrian Festival, one of the largest and most prestigious equestrian events in the world.
Moreover, Wellington has a variety of shopping centers, restaurants, and entertainment venues, which provides a good quality of life for the families. The city also has a number of annual events and festivals, such as the Wellington Food and Wine Festival, which features a variety of culinary events and tastings, and the Wellington Art Fest, which features art exhibits and performances.
However, it is worth noting that, like many other places in Florida, Wellington is located in an area that can be prone to natural disasters such as hurricanes and flooding. Additionally, the cost of living in Wellington is considered high. It's recommended to check the area, crime rates, and the cost of living before making a decision to move. Quality can help you if you need assistance upgrading your garage door in order to better protect your home from hurricane force winds. Call us today!
AFFORDABLE GARAGE DOOR REPAIR NEAR ME
Family owned, Local Small business
Honest, Friendly, Helpful, Fair Priced
Prompt, Professional, Clean
Protect Your Home with a Hurricane Rated Garage Door
Quality Provides Hurricane Protection Solutions for You
We also offer garage door hurricane kits for your existing door
Don't wait until its too late! Call Us today!
Local Services in Wellington, Florida
Electrician
Thomas W. McDevitt Electric Inc.
3101 Fairlane Farms Rd #7, Wellington, FL 33414
(561) 798-2355
twmcdevittelectric.com
Royal Electric & Services LLC
1464 Old Cypress Trail, Wellington, FL 33414
(561) 578-2210
Heating & Air Conditioning, HVAC
Big Air Mechanical
3111 Fortune Way b8, Wellington, FL 33414
(561) 800-4353
getmecool.com
Smart Choice Plumbing & Air Conditioning LLC
12510 Teakwood Ct, Wellington, FL 33414
(561) 629-5965
smartchoiceplumbingandairconditioning.com
Home Remodeling
NCCS CONSTRUCTION LLC
9314 Forest Hill Blvd Unit 20, Wellington, FL 33414
(561) 502-0095
nccsconstruction.com
Pegasus Builders
3340 Fairlane Farms Rd #8, Wellington, FL 33414
(561) 790-3116
pegasusbuildersinc.com
Pest Control
pest smart pest management inc
11102 Laurel Walk Rd, Wellington, FL 33449
(561) 296-7378
pest-smart.com
DEA Pest Solutions
4025 Bluff Harbor Way, Wellington, FL 33449
(561) 377-1998
deapest.com
Quality Garage Door Service -
West Palm Beach #1 Garage Door Company